3D printer enclosure
Helsinki Hacklab got an Original Prusa i3 Mk3 3D printer near the end of 2017. After some experiences with it I decided to buy my own in 2018. I occasionally used it but was bothered by not having a dedicated place to keep it in. Using it was a hassle in a small apartment with a curious cat roaming around.
I spotted a Prusa Printers blog article about a cheap enclosure build for the printer, and I was intrigued. The main components were two super-cheap Ikea Lack tables, and some acrylic sheets for windows. I acquired and printed all the necessary parts, but procrastinated a long time with the actual build process. It wasn't until after moving into a bigger apartment last year that I finally got around to assembling everything.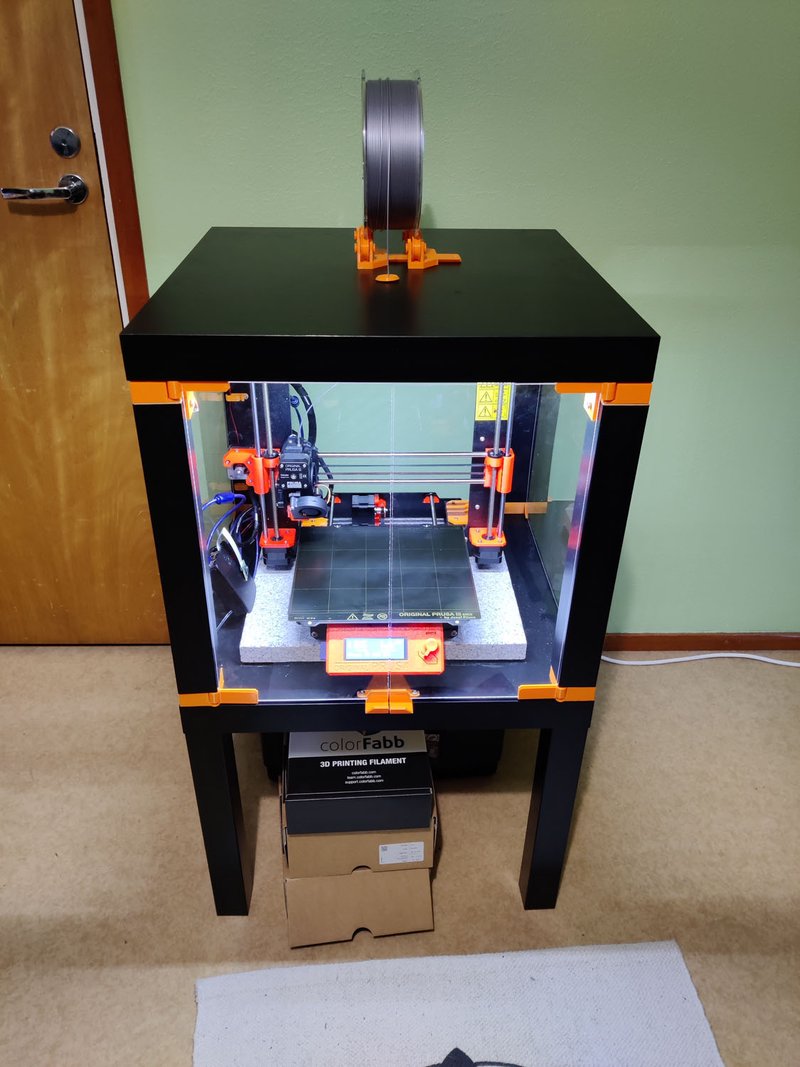 The assembled enclosure looks pretty neat, and the integrated LED lighting makes it very easy to see what is going on. The enclosure also keeps most of the dust and cat hair out of the printer mechanics and heatbed. I put a thick rock slab under the printer to reduce vibrations and noise.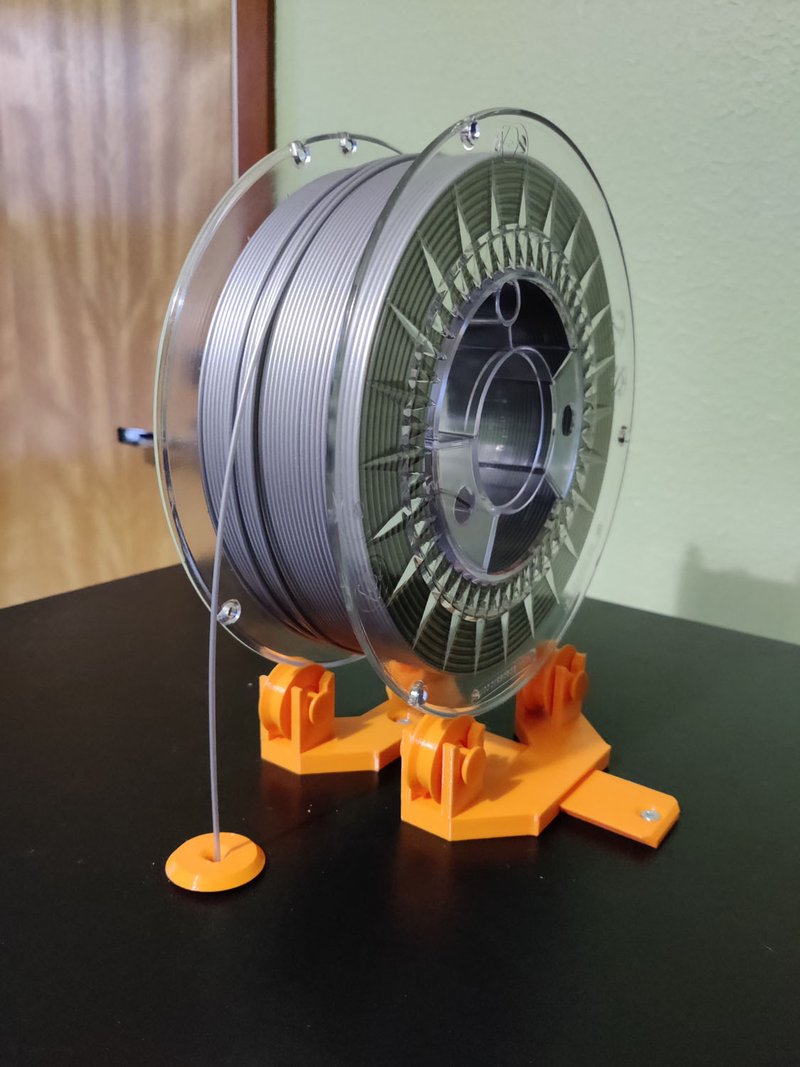 The fixed-size filament spool holder was not compatible with all my filament spools, so I printed an adjustable holder I found on Thingiverse. Unfortunately at the time of writing the holder has disappeared from the site, so I cannot link it here. I am planning to build a different holder eventually anyway, since the 3D printed wheels on the holder do not spin very smoothly. A holder where the spool hangs from would be much better, like the stock holder that came with the printer.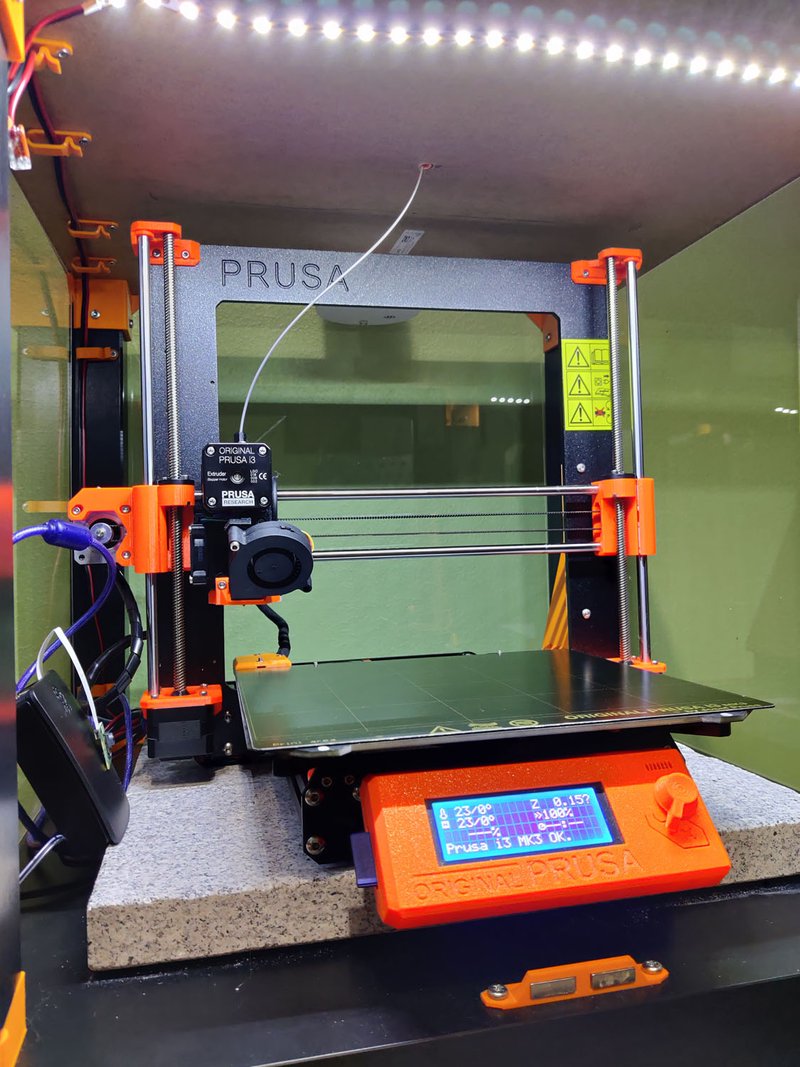 I attached a battery-operated fire alarm and a 24V LED strip to the ceiling of the enclosure. The LED strip takes its power from the 3D printer mainboard, which is also operated by 24V coming from the external power supply unit. The power cables coming from the power supply unit were slightly too short to be used as is, so I ended up switching them. Luckily the cables had Abiko connectors on both ends, so I could switch them without breaking anything.
Printing from SD card works fine, but I opted for connecting the printer to an always-on Raspberry Pi 3B+ running OctoPrint. So now I can start prints without taking the SD card out and uploading the G-code on it, being the lazy person I am.