Bright aurora borealis over Laajalahti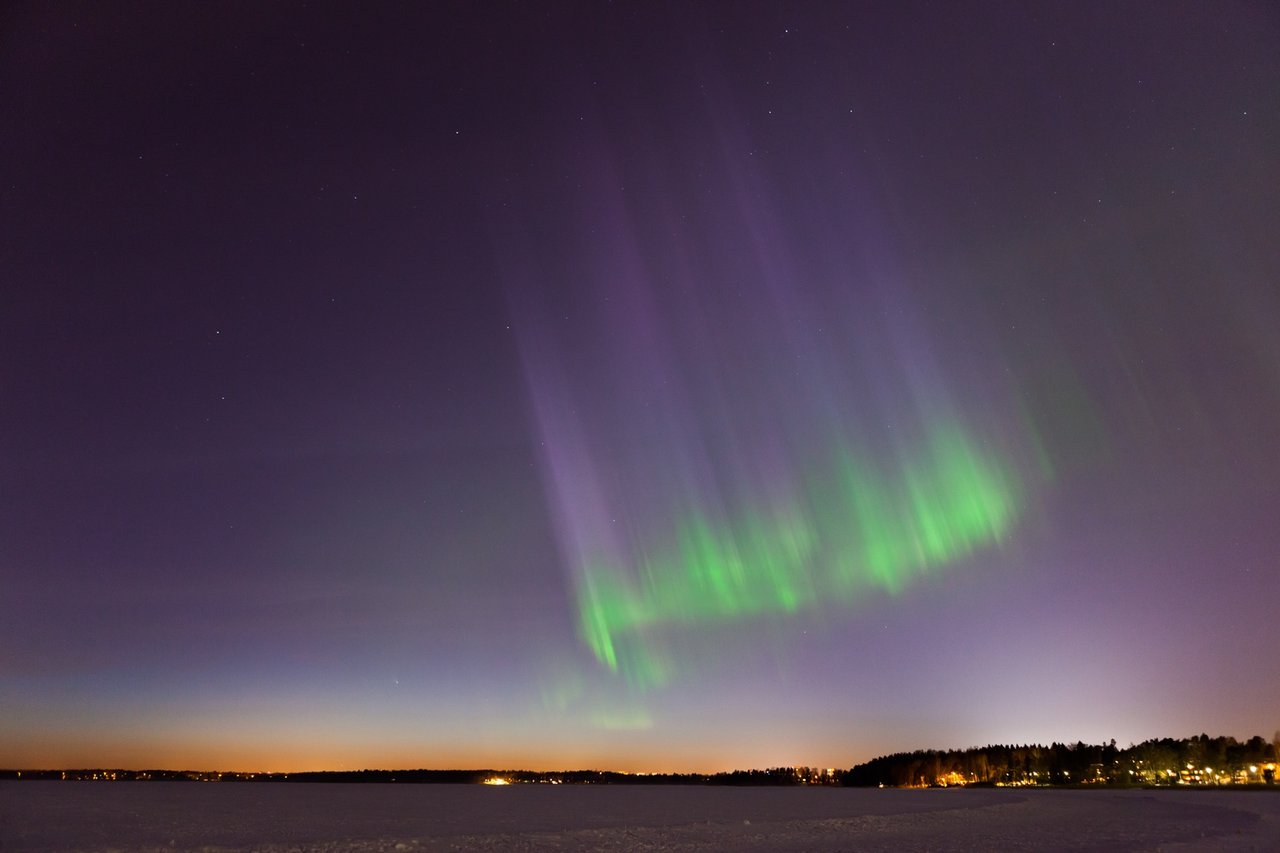 Bright aurora borealis in 2013 over Laajalahti, the bay between Helsinki and Espoo. The night was very cold, but I tried to stay on the ice most of the evening. If you look closely, you can also see the bright comet C/2011 L4 (PANSTARRS) on the lower left.
Check out my other photos!
---