M31 - The Andromeda Galaxy in Wide Field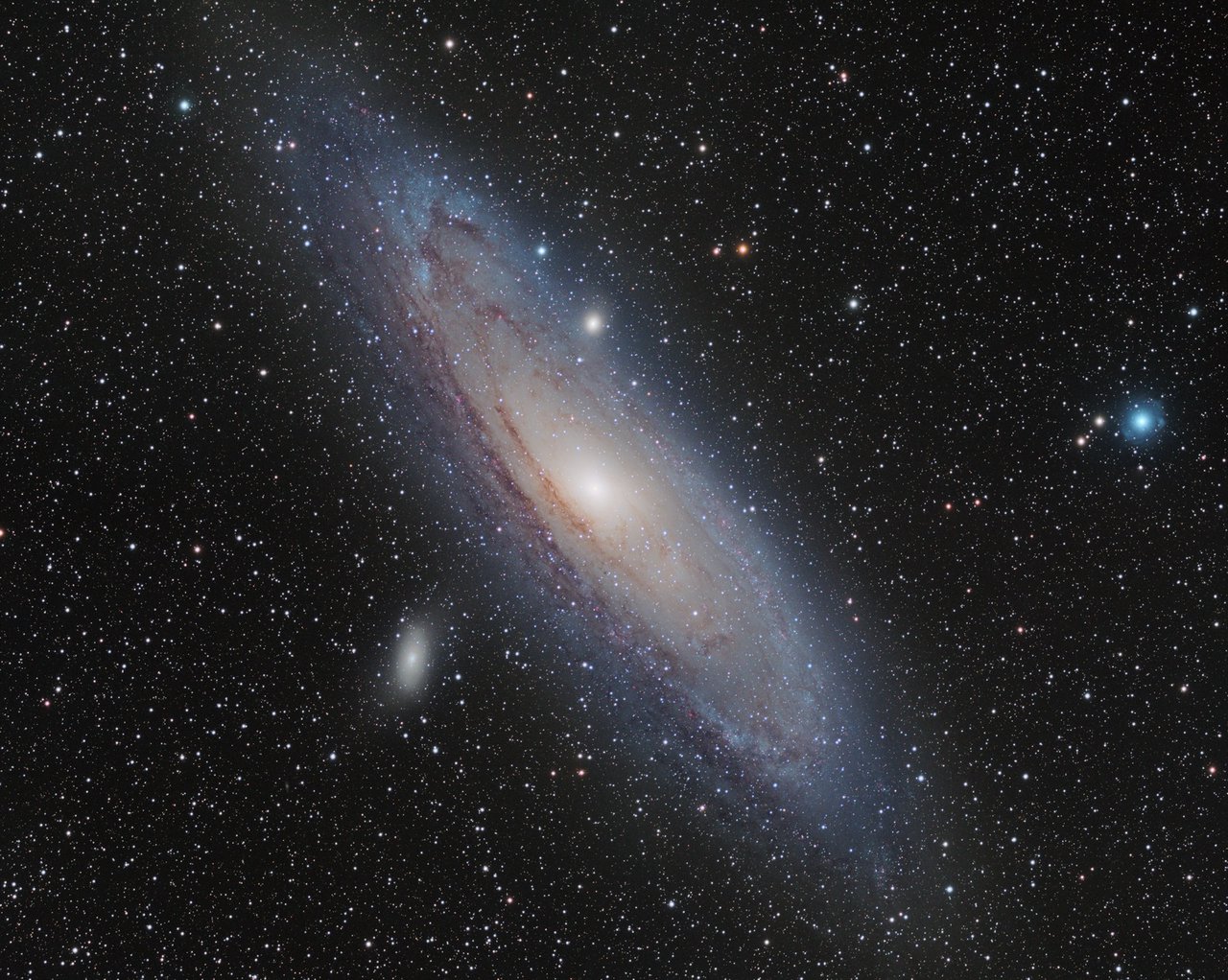 M31 or The Andromeda Galaxy is our neighbouring spiral galaxy in the constellation of Andromeda.
The image is a 4-piece mosaic. The total exposure time is 8 hours and 40 minutes with Astrodon LRGB filters, Sky-Watcher Esprit 100ED and Atik 460EX CCD.
Check out my other photos!
---